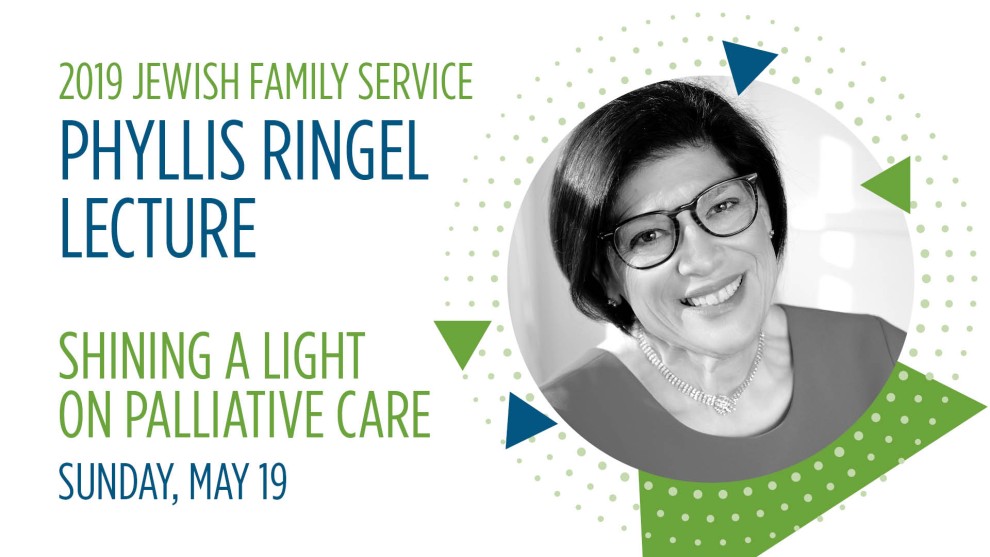 Have you heard of the term "palliative care"? If you haven't, you're not alone. 

"One of the reasons I started my consulting practice was because 99 times out of 100, when I asked people I knew who were facing serious illnesses if they had been offered options for palliative care, the answer was, 'what's that?'" said Dr. Jenni Levy, who will be the speaker for this year's Phyllis Ringel Memorial Lecture on May 19. 

Levy has been specializing in hospice and palliative medicine for over a decade, with two more decades of experience as a primary care physician before that. She's also an active member of the Lehigh Valley Jewish community, with both her and her husband having served terms as president of Congregation Am Haskalah. She is speaking at the Ringel Lecture because she is passionate about educating the public on the subject of palliative care.

"Part of my mission in life is to get the word out that this can be helpful," said Levy.

So what is palliative care? It is a medical specialty which helps people with a serious illness cope with the symptoms of their disease and the complications of treatment. Levy said that the main confusion about palliative care is that people think it's what you do when you can't do anything else.

"That's wrong on so many levels," she added. "It's often seen as a bridge to hospice, but it's so much more than that." 

The objectives of palliative care are really more to navigate the often overwhelming process of being diagnosed with a serious illness and to help alleviate suffering as much as possible, and it's better to start as soon as a diagnosis is given. Studies have shown that when palliative care is begun early, it can help improve everything—fewer symptoms, longer life expectancy, and more.

"A lot of serious decisions have to be made, and it can be a little overwhelming," said Levy. "We help people through the complexity of these decisions. As disease progresses, those decisions only become more complicated, and they all have an impact on both the patient and their families. Disease happens to the whole family structure. We help both the patient and the family cope."

The Lehigh Valley has palliative care programs at both of the major hospital networks. "We really are lucky," said Levy of this circumstance, which she helped make possible as one of the founders of the St. Luke's University Health Network's program.

Levy wants the audience to leave the lecture with an understanding of what palliative care is, how it can be helpful, some of the decision points involved and how to make sure your values are honored when you are facing serious illness. She was featured as a TEDx speaker on the subject a few years ago, but the presentation at the Ringel Lecture will be much more in-depth.
The annual Phyllis Ringel lecture and brunch will take place on Sunday, May 19, at 10 a.m. at the JCC of the Lehigh Valley. It is free and open to everyone. Please RSVP to 610-821-8722 or info@jfslv.org or register here.